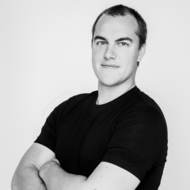 I'm Adam Link, an Engineer.
I do cybersecurity, DevOps, and infrastructure.
I know quite a bit about finance as well.
I am happily and gainfully employed, but I also do consulting on projects.
I've helped organizations adopt DevOps principles, secure their applications, and release to production daily.
Contact me by email to discuss how I can help you.
Am I speaking at your event? Check out my Speaker Page